How to use S-ScoreTM ?
Over the past several years, social media sources like Twitter are being used more frequently to distribute company news, information, and analysis of Futures and Options.
Social Market Analytics (SMA) delivers predictive metrics through APIs to quantitative systemic trading firms. Lightspeed uses the same API to visually display the S-Score. The S-Score is expressed as deviation from normal tone of conversation on a standard normal scale of -4.5 to +4.5. An S-Score at +2 or greater represents very positive social sentiment. An S-Score at -2.0 or lower reflects negative sentiment on the security. S-Scores are used as market intelligence for new trade ideas, position monitoring, as well as trade timing.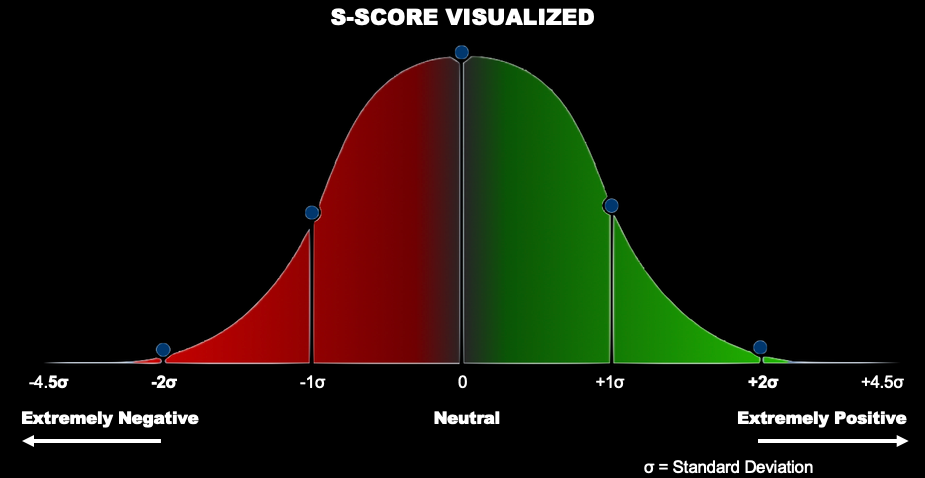 Introducing Social Sentiment and S-ScoreTM
Social Market Analytics, Inc. (SMA) is the leader in social media predictive data analytics using forward looking Tweets. The S-Score uses Patented machine learning, natural language processing and account rating algorithms to produce predictive metrics in real time. The S-Score is a 24H look back with a 20-Day baseline producing an intra-day signal out to 2-3 days. www.socialmarketanalytics.com